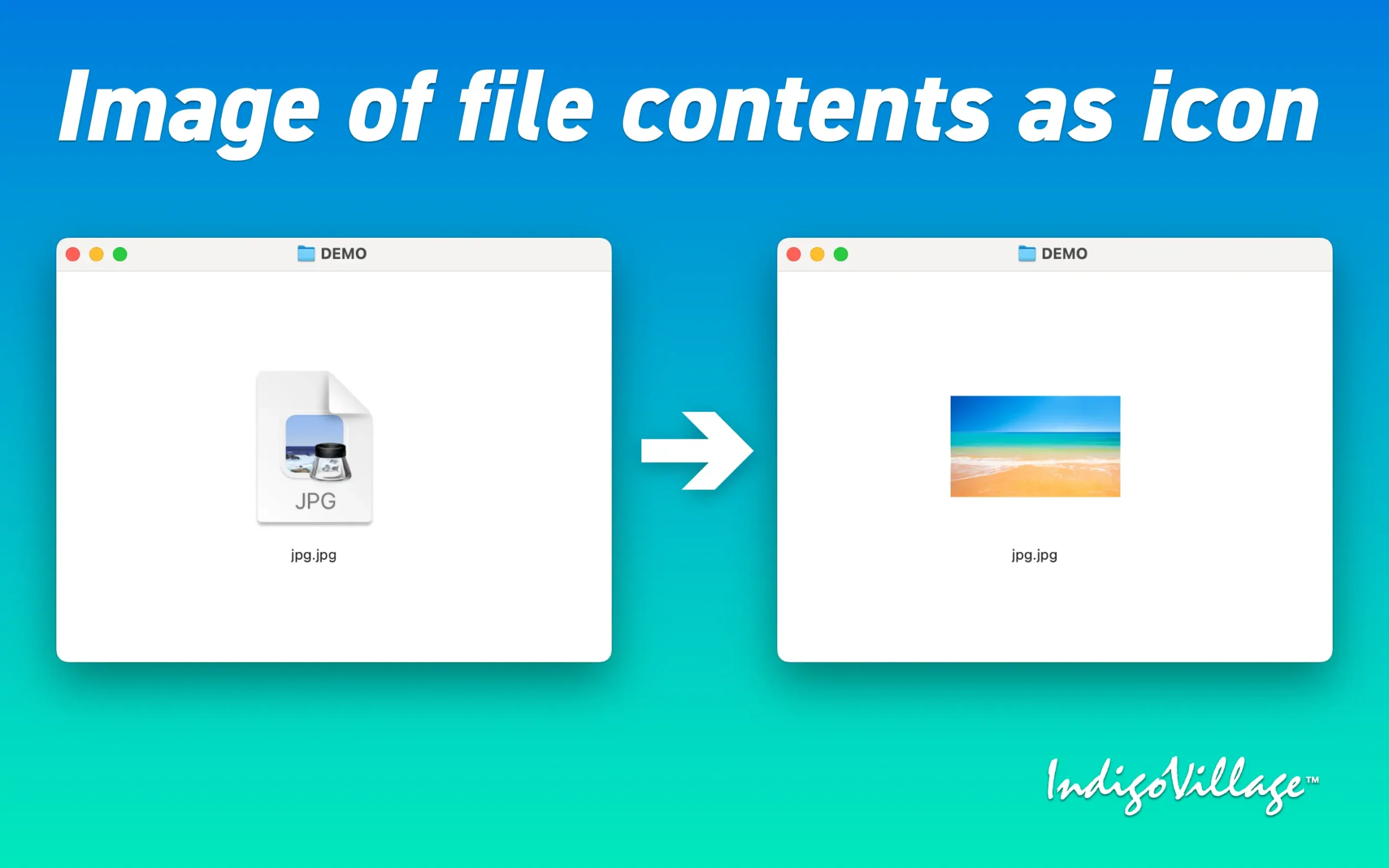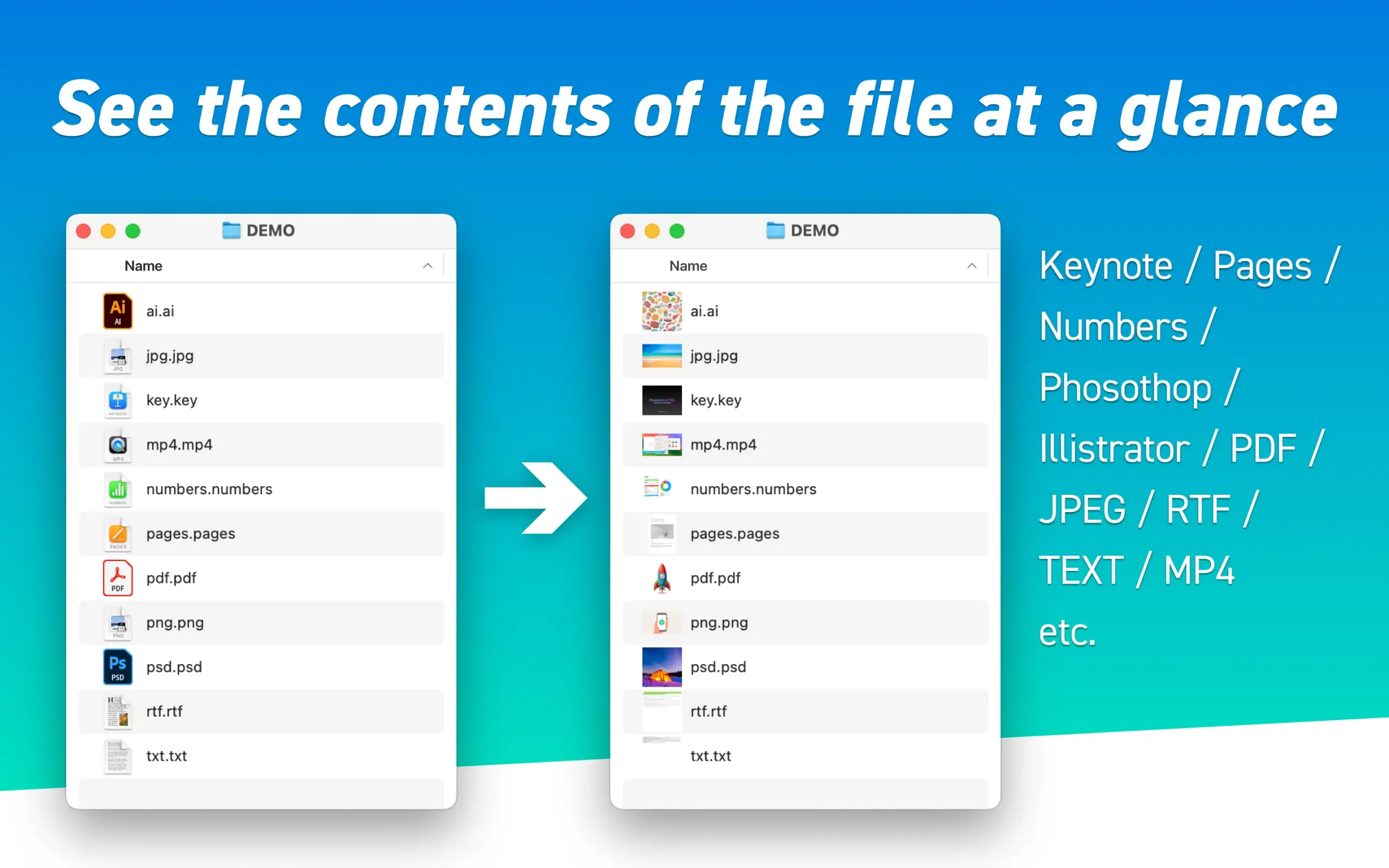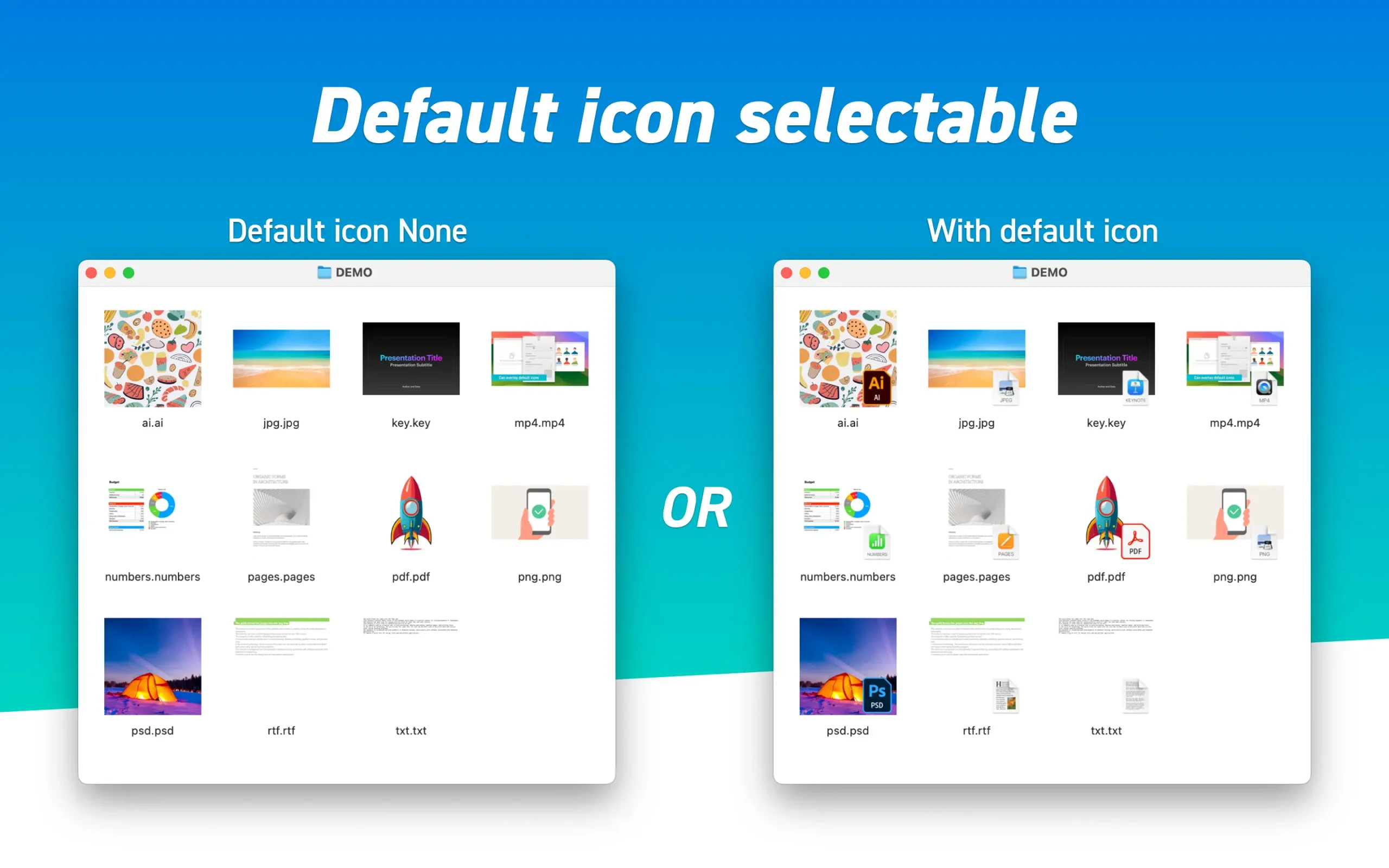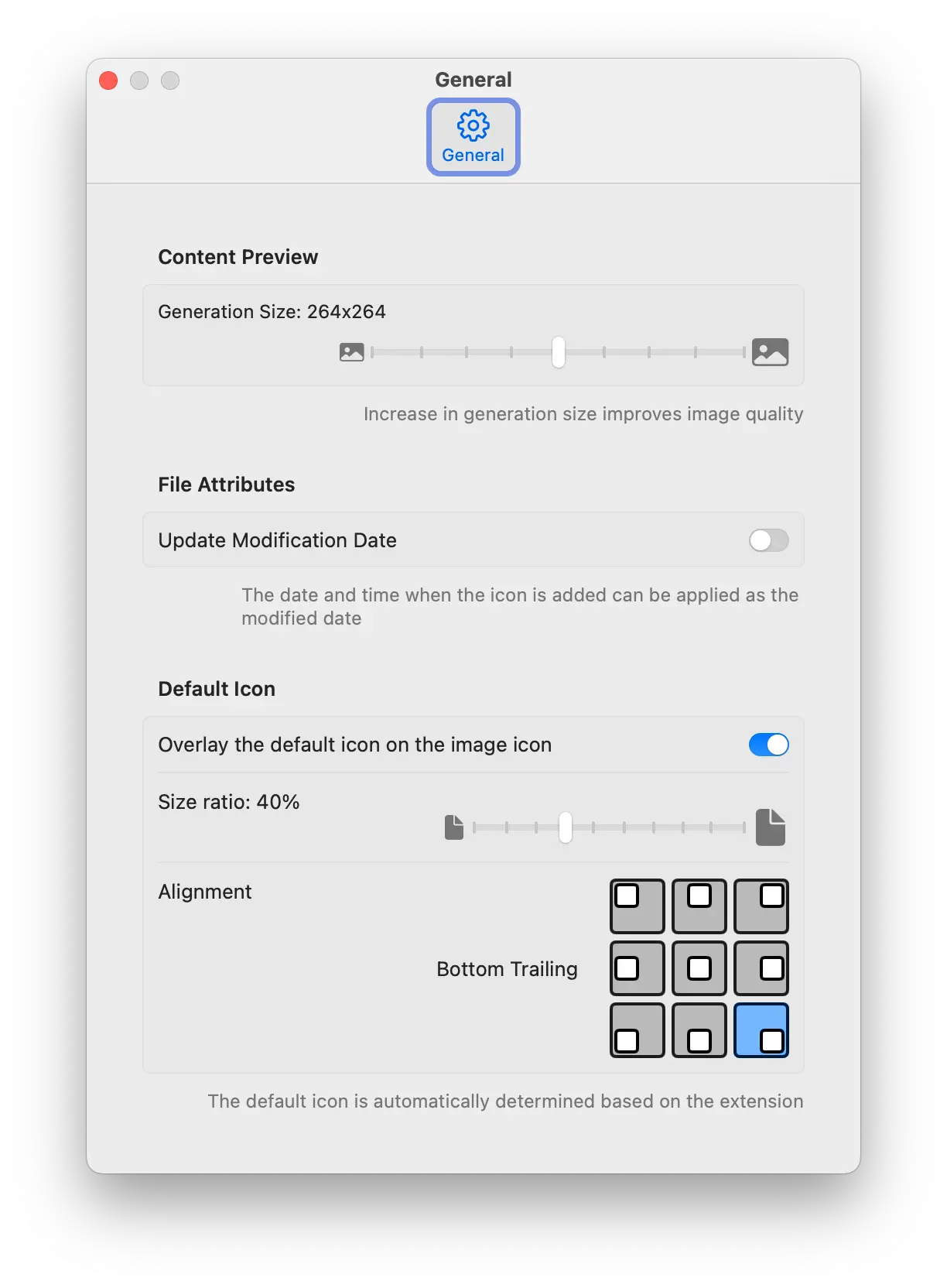 Mac-1_EN_SS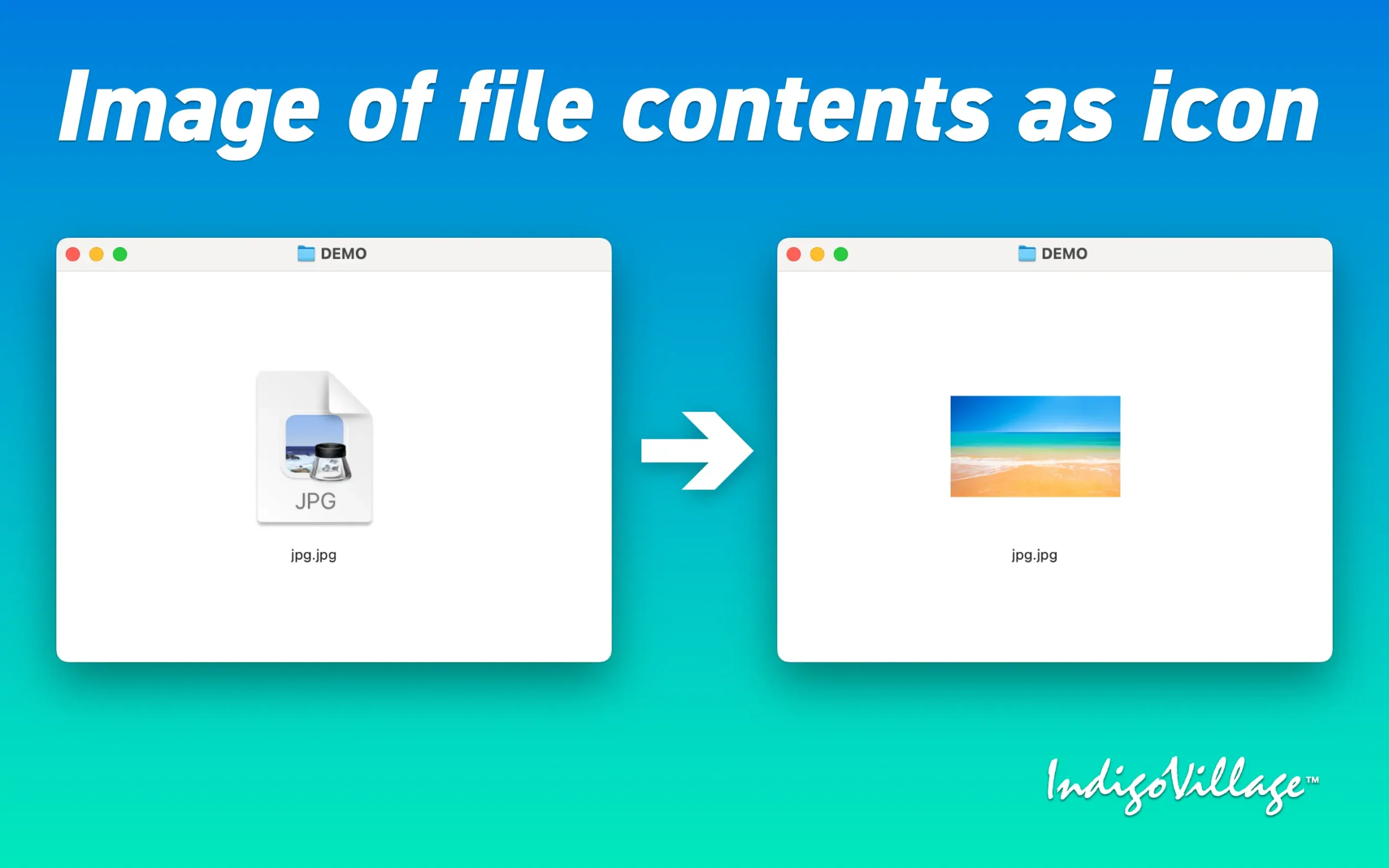 Mac-2_EN_SS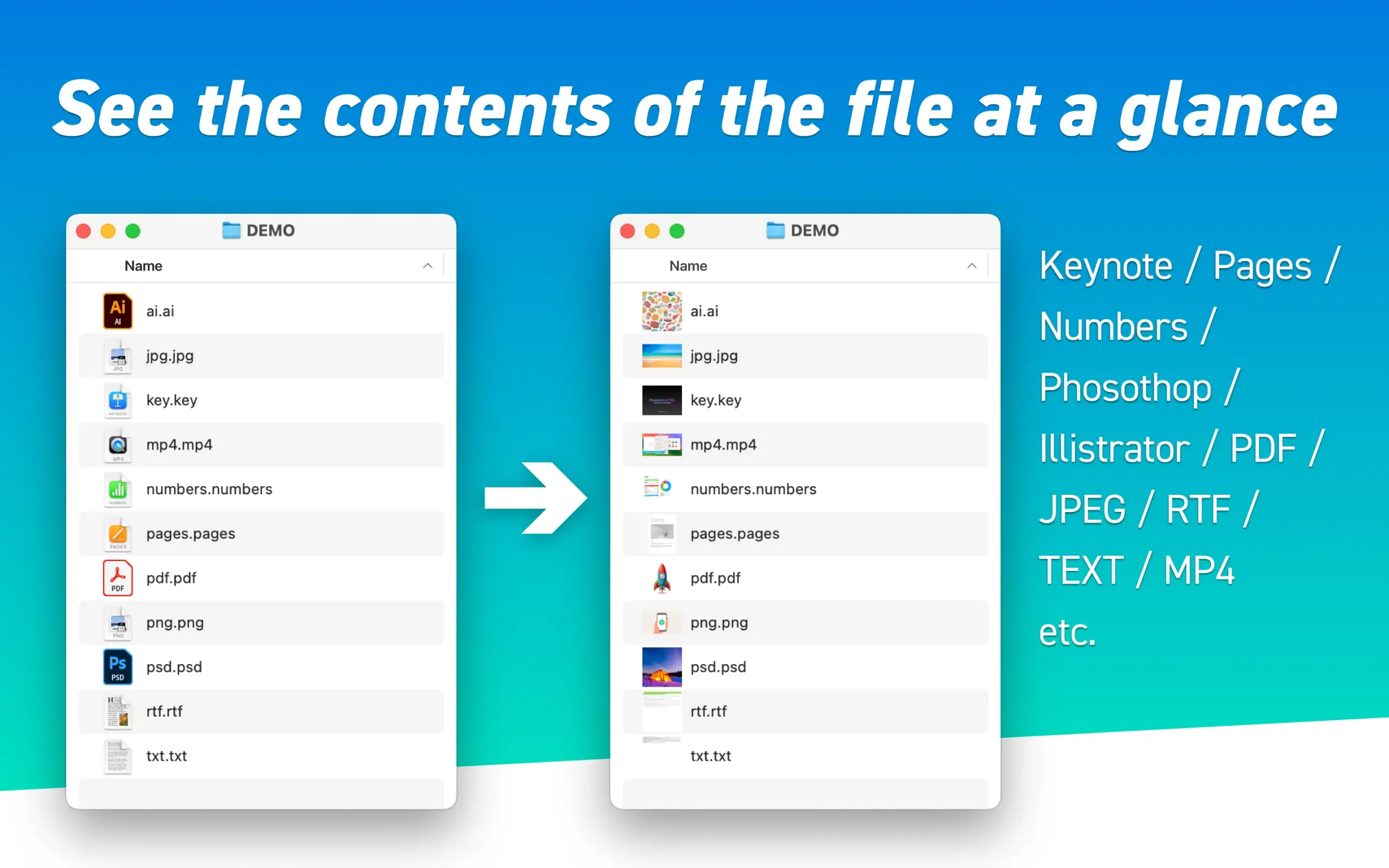 Mac-3_EN_SS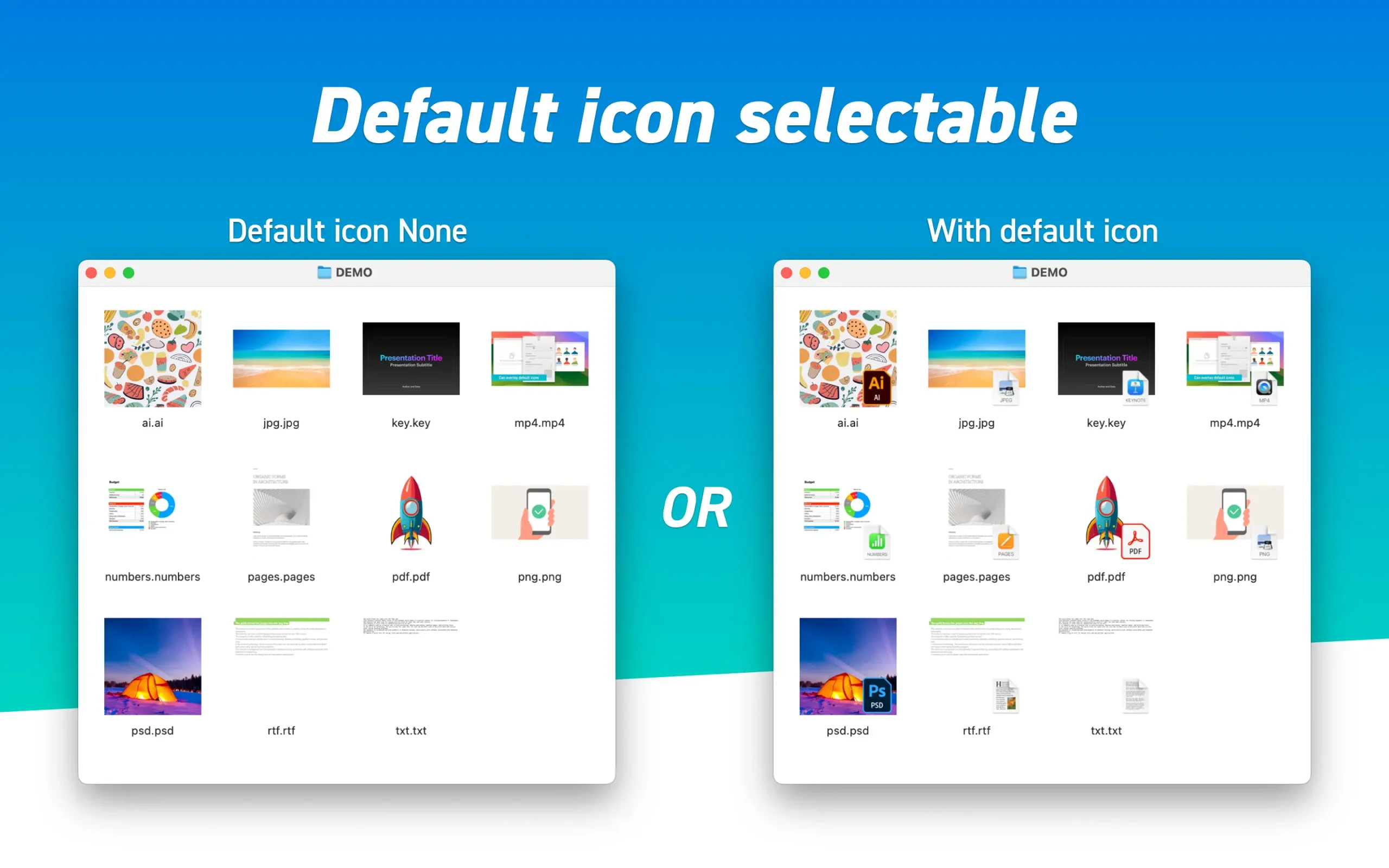 imageicon_03
imageicon_04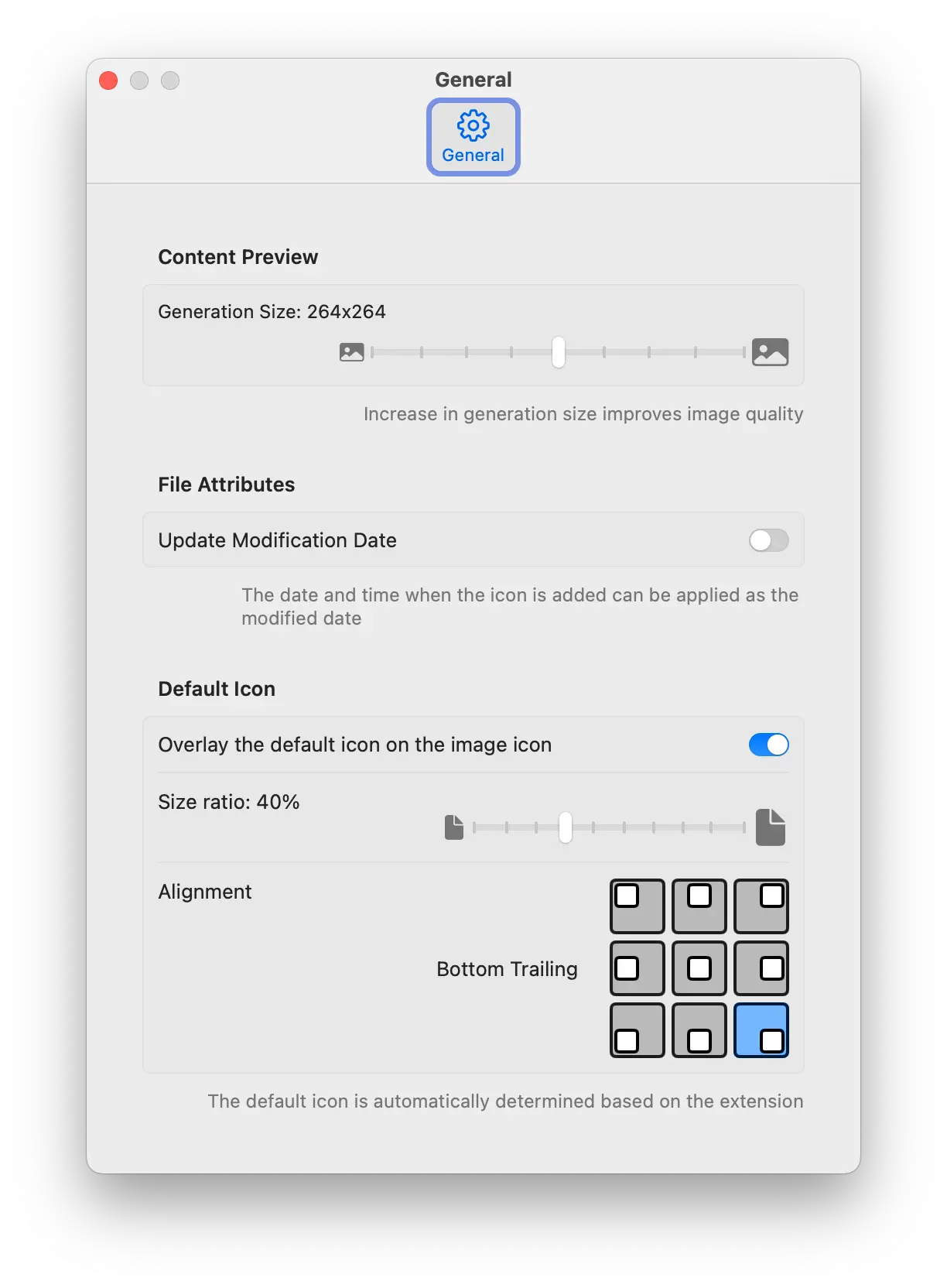 Utility software that turns file contents into icons.
Simple Operation
Simply drop a file into the app window and the processing starts immediately.
Overlay Default Icons
Overlay the default icon of the original file's extension onto the icon image at your preferred size and position.
Selectable Image Quality
Specify the resolution when generating the file's preview image.
Unaffected by Finder's Settings
The generated preview image is set as a custom icon, so it will always appear as the icon, regardless of the Finder's "Show icon preview" display option settings.