Free yourself from the stress of blog post ideas and starting your writing.
One of the most important aspects of running a blog is the quality of your articles. However, coming up with ideas and creating engaging introductions can be quite a challenge.
That's where AI bloggers come in handy. By using an AI blogger, you can simply input relevant keywords and ChatGPT will generate optimal ideas and create a draft for your article.
This enables you to enhance the quality of your blog posts.
An affordable and user-friendly app that provides professional-level assistance in creating articles.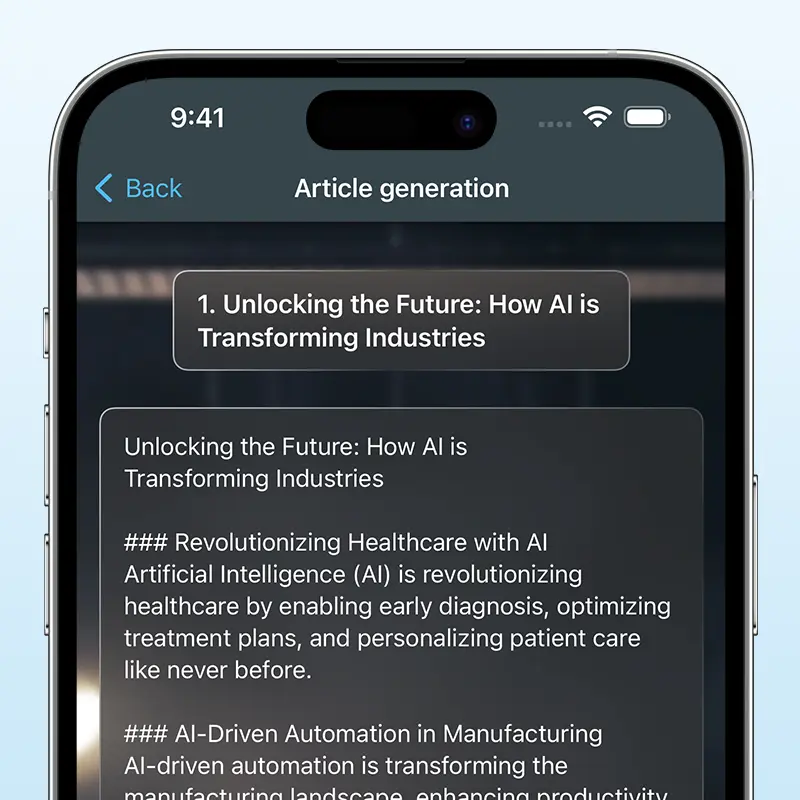 Hiring a professional writer can result in high-quality articles, but it often comes with a hefty price tag. However, with the use of an AI blogger, you can create professional-level articles in a convenient and affordable way. Thanks to its cost-effective per-word rate.
This provides significant support for small-scale bloggers or entrepreneurs who may not have the means to hire a dedicated writer.